| | | |
| --- | --- | --- |
| | Wide Studio Object Reference | |
---
Class Name
WSCvbarGraph

---
Inherited Class

This class inherits the following classes.
WSCbase WSCnwbase

---
Abstract
This class indicates bar graph. You can set data by the property WSCvalue as follows...


  WSNvalue:
  10, 20, 30, 40, 50, 60, 70,...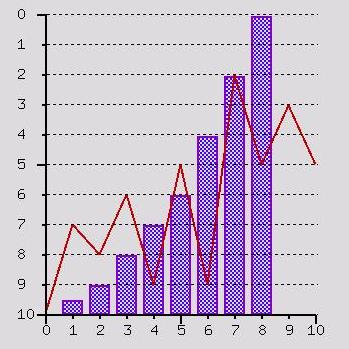 ---
Function
Indicates bar graph.
Data from data source by WSNdata/WSNdataSource/WSNdataSourceName property.
---
Notice
Property WSNvalue is used as target property of the data source. If the property WSNdataSource is "instance", the value of the property WSNdataSourceName is used as instance name and get data from the target property of the instance.
---
Document Release 3.20

For use with Wide Studio Release 3.20, Spring 2003
---
Wide Studio Home | Up to
---
| | | |
| --- | --- | --- |
| Copyright(C) T. Hirabayashi, 1999-2003 | | Last modified: February 3, 2003 |